ProCleanings Soft Washing Services for Office, Siding, Roofs, Decks, and More!
Soft washing is a safer form of power washing that delivers the same results as the traditional cleaning method while avoiding some of its negative effects. It makes use of a biodegradable chemical designed to kill microbes, fungi, and a variety of other bacteria.
Soft washing requires a lower PSI than its conventional counterpart which means less damage to roofs, decks, walls other surfaces. This cleaning method can increase the longevity and health of your home while boosting its curb appeal.
When Your Surfaces Need a Gentle Touch Ask for an Expert.
Soft wash roof cleaning is a highly specialized cleaning method requiring the use of advanced equipment and professional-quality cleaning solutions. As a result, it's not the easiest DIY project. It's recommendable for homeowners to use an experienced roof soft washing expert instead.
Tired of searching for "soft wash companies near me" without any promising results? You're in the right place! Call ProCleanings today at (888) 906-9776 to learn more about our premium Soft Washing services. We're the best soft washing company in New York and New Jersey! We also offer office cleaning, roof cleaning, soft wash siding, window cleaning, and so much more.
What Are the Benefits of Soft washing Services?
Soft washing roof cleaning comes with a host of compelling advantages including:
Longer Lasting Clean
Instant Results
Less Water Use Than Pressure Washing
Most efficient cleaning method
Much Safer Than Pressure Washing
Eco-friendly cleaners
Low-pressure water
Damage-free process
Streak-free windows
No residual watermarks
Residential and commercial
Your property will look amazing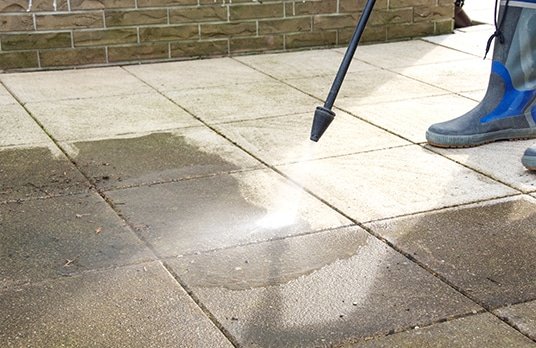 Soft Washing: The Safe and Effective Way to Clean Your Property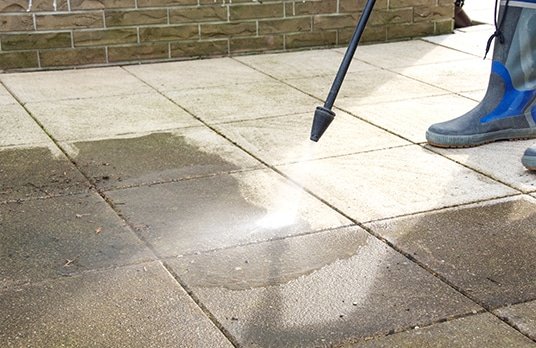 Soft washing is a highly effective yet safe cleaning method that gets rid of dirt, debris, and other gunk while still maintaining the integrity of the surface. It provides a widespread and deep clean on a wide variety of materials in a short amount of time.
Soft washing is the perfect alternative when power washing would result in too much damage. Its ease of application makes it a perfect cleaning solution for a wide range of areas.
Soft washing can be used to clean:
Sidewalk Cleaning
Stucco Siding
Roof Cleaning
Fence Cleaning
Flatwork Cleaning
Gutter Cleaning
Siding Cleaning
Deck Cleaning
Driveway Cleaning
Vinyl Siding
Brick Surfaces
Concrete Surfaces
Metal Surfaces
Shingle Roofs
Hardboard Siding
What is the difference between Soft Washing and Power Washing? Which Do You Need?
Soft washing and power washing use the same cleaning technique – concentrating a powerful spray of water to clean hard-to-remove junk from a wide range of surfaces. Soft washing is set apart from its more conventional cousin due to its lower PSI and unique biodegradable chemical. Soft wash roof cleaner is the go-to solution when power washing would cause too much damage.
Expectations & Efficiencies
If you've been searching for "soft washing near me", you've finally found a reputable provider you can count on! We have a proven track record of delivering premium cleaning solutions, and our soft wash services are no exception.
Our team works diligently and productively to get the job done quickly while maintaining the highest level of quality.
Reach out today to find out how we can help to clean your site!
Your customers and your employees are important:
CORRECTLY APPLY EPA REGISTERED DISINFECTANTS !